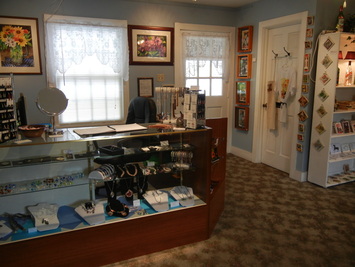 Missouri Artists on Main In June of 2012, something very special happened to me. Master artist, Jean McMullen, had leased a building on Main Street in St. Charles to open her dream gallery, called Missouri Artists on Main. She had quite a few artists of every medium already on board, but she needed one more jewelry artist. Artist, Joyce Rothermich, a friend with whom I had taught in the St. Charles School District, recommended me. I was honored and thrilled to be accepted and invited to be one of the 25 artists participating in this gorgeous gallery of art. I was officially "an artist" and my jewelry had found a home! At that time, I also realized a need to settle down to a specific jewelry skill. I did not want to be a "Jack of all trades" when it came to jewelry creation. I thought about everything I had learned. I had always enjoyed taking classes and learning a variety of skills and techniques but the constant running throughout my jewelry career had always been beads! I was and still am thrilled by the variety...the colors, the textures, the shapes and materials. Beads were what I fell in love with during that first jewelry class and I have never tired of them since that first night. I realized that all along... I had always been a "bead artist!"
---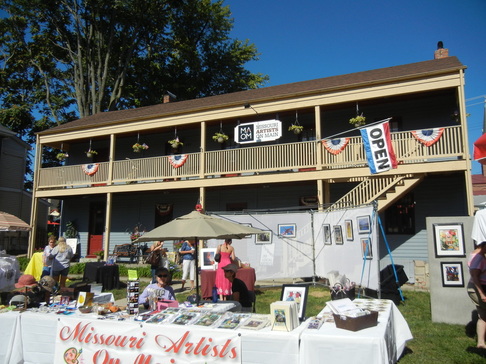 We set up a table for the St. Charles annual celebration, the Festival of the Little Hills. I am happily "manning" the table!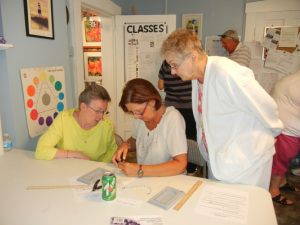 One of the many things I love about Missouri Artists on Main is that there is a classroom! My love of jewelry combined with my love of teaching is being exercised! I get to teach the skills I have accumulated over the years to others. I have experienced many happy times in the MAOM classroom!
---